Collaboratives: CREATING UNIQUE SPACES
Bristol Upholstery Collective presents:
You may have the desire to start your own creative company where you can really 'play' with your creativity and bring uniqueness to your customers. How do we go about bringing new ideas to life?
This day of Talks, Q&A, Demos and networking is for all of us who love creativity and business.
With our enthusiastic expert pannel sharing skills and guiding people through the creative process in the form of Kits, skillshare videos and classes, you'll certainly want to launch into the new year with a new direction.
​
The afternoon events see the launch of 'The Chair Party', a new online retail platform providing a catalogue of one-off statement chairs made by independent upholsterers to interior designers. Hear more about the concept, purpose and creation of this well-needed platform in today's 'slow interiors' progression.
​
Leigh-Anne Treadwell
DIRECTOR BRISTOL UPHOLSTERY COLLECTIVE
Join Leigh-Anne at...
Talk - 10:15 am - 11: 15am
Demo - 1:30pm - 3:30pm
Networking - 4:00pm - 5: 00pm
If you have been paying attention to the Bristol interiors scene over the last few years you will probably already know about the award-winning Bristol Upholstery Collective, but unless you are an avid daytime TV watcher you may not be familiar with the face behind the brand. A vision in her signature teal threads and red hair, Leigh-Anne Treadwell is the driving force of BUC and often appears on the BBC upcycling show Money For Nothing, transforming furniture items recovered from the tip. Leigh-Anne has had an extraordinary journey from art student to business owner and TV personality.
Leigh-Anne will be bringing her positivity and determination to a new level this year, and she'll be telling us all about how she started and her vision to create opportunities.
​
Ellie Shipman
DIRECTOR ELLIE SHIPMAN DESIGNS
Join Ellie at...
Q&A - 11:30am - 12:30pm
Demo - 1:30pm - 3:30pm
Networking - 4:00pm - 5: 00pm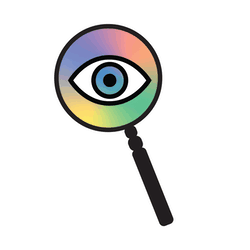 Ellie Shipman is an illustrator and artist based in Bristol, UK, and working globally. Ellie creates playful, bold illustrations exploring sustainability, women and wellbeing for editorial, research and campaigns - in other words, hopeful illustration for challenging times. Ellie is also a pattern designer creating fabric designs for homewares and interiors.
Ellie will be joining the panel discussion and demonstrating how to make a fabric pattern repeat, simply, at home.
Sally Coulden
DIRECTOR RED DOG GLASS DESIGN
Join Sally at...
Q&A - 11:30am - 12:30pm
Demo - 1:30pm - 3:30pm
Networking - 4:00pm - 5: 00pm
Sally Coulden, lead artist and founder of Red Dog Glass Design, has created a collection of high-end contemporary art glass panel and splashback designs to give your space the
'wow' factor.
​
"I love the buzz of hosting exhibitions of my artwork and witnessing
viewers' reactions to them. If I can trigger an emotional response, I've done my job!"
​
With a wealth of knowledge and energy, Sally will be joining the panel discussion and demonstrating her products born from her art.
Zoe Hewett
DIRECTOR STYLE MONGERS OF BRISTOL
BBC 2 My Unique Air B&B
Join Zoe at...
Q&A - 11:30am - 12:30pm
Demo - 1:30pm - 3:30pm
Networking - 4:00pm - 5: 00pm
Stylemongers Of Bristol is a boutique interior design studio helping homeowners and small businesses create unique interior spaces with je ne sais quois. If you are overwhelmed by choice; exhausted by decision-making; can't visualise or agree on how the finished project could or should look, feel and function; then Zoë can save you from scrolling Pinterest for eternity.
Zoe has helped many overcome conundrums in their home interior design, and she's back again to show you how to become an interior designer.
More day events, talks, and Demos TBA...!
Speaker: Leigh-Anne Treadwell
The Chair Party never ends, with individual chairs made by independent upholsterers, we celebrate energetic and exciting design.
After a long time in the making, our online retail site is ready to provide the chair obsessed and interior designers looking for 'one off' statement pieces as part of their 'slow interiors' ethos. This is the place to find the chair you are looking for...